Slow Feedz was carefully designed to slow down feeding and encourages our dogs to eat at a more natural pace. The benefits of this can include reduced bloating, overeating, vomiting and obesity. Your pet will love licking their favourite pastes off our Slow Feedz mat.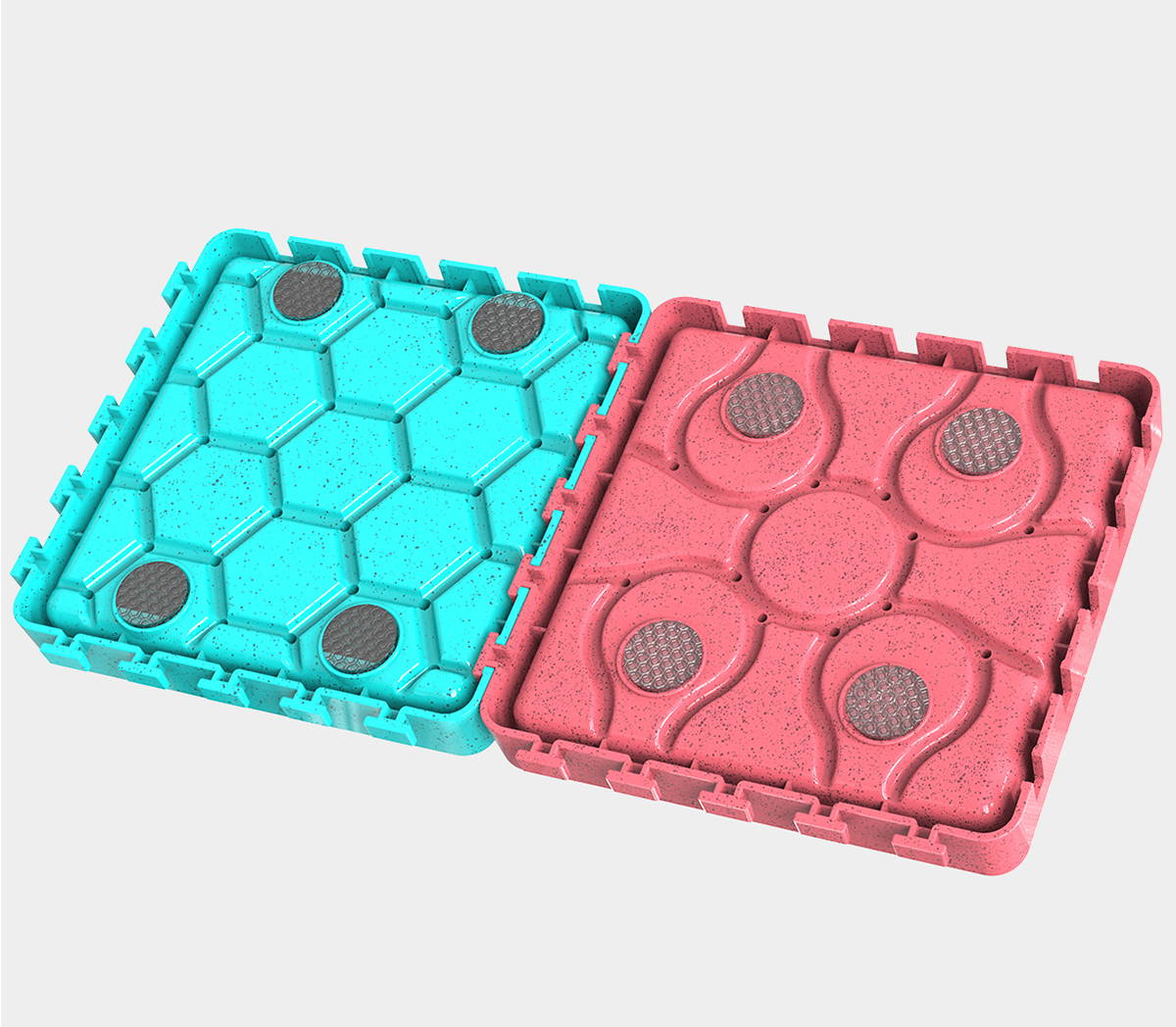 Two parts of Slow Feedz are designed to hold your dogs kibble and snacks. They both have little rubber grips underneath to stop them from sliding around. Perfect if your dog help themselves from scoffing their meals down in seamily record times every meal!
The other half of Slow Feedz was designed to hold peanut butter and other pastes. It can even be frozen overnight with a delicious cocktail of wet treats. Perfect for a healthy little snack for your pup!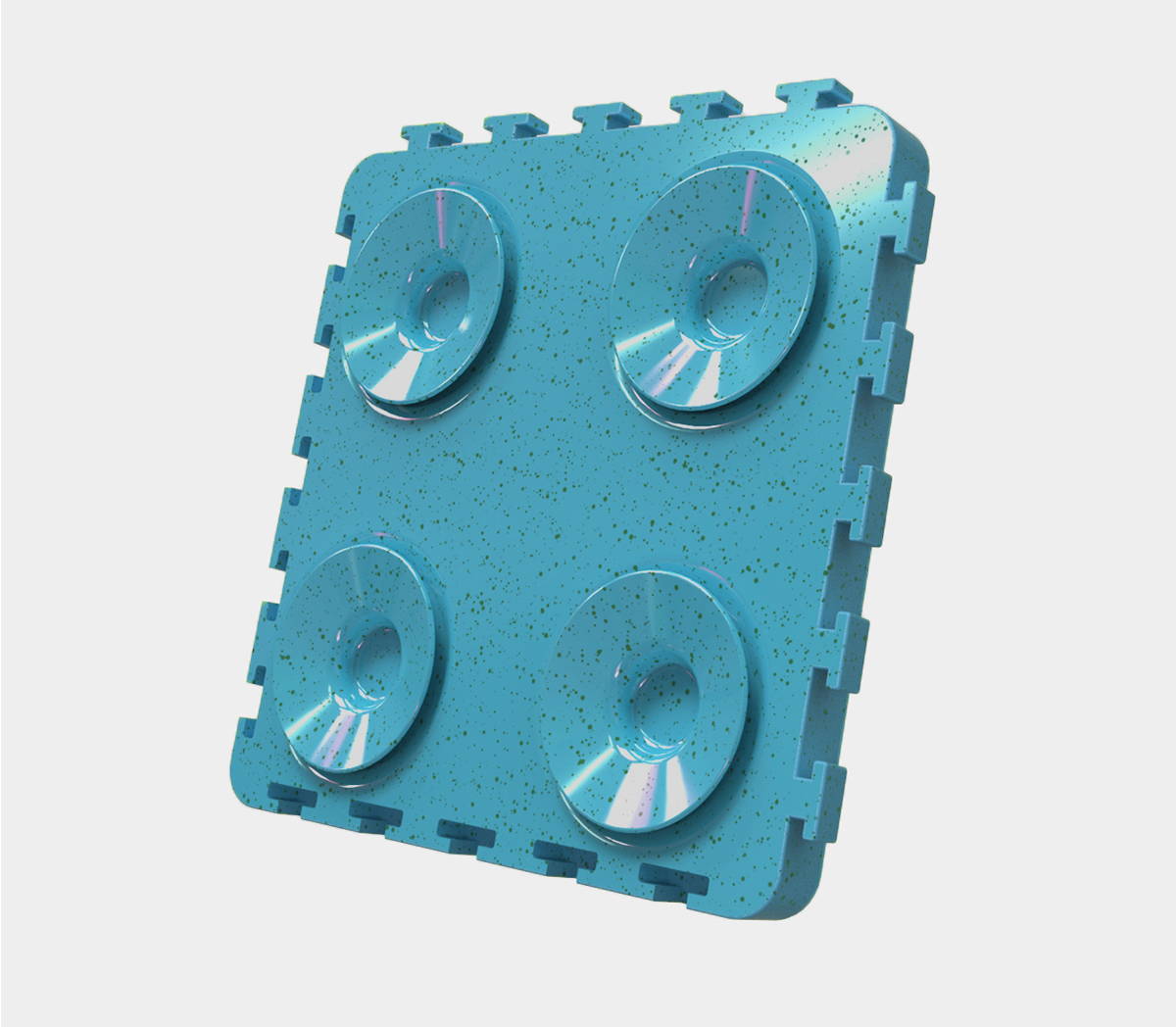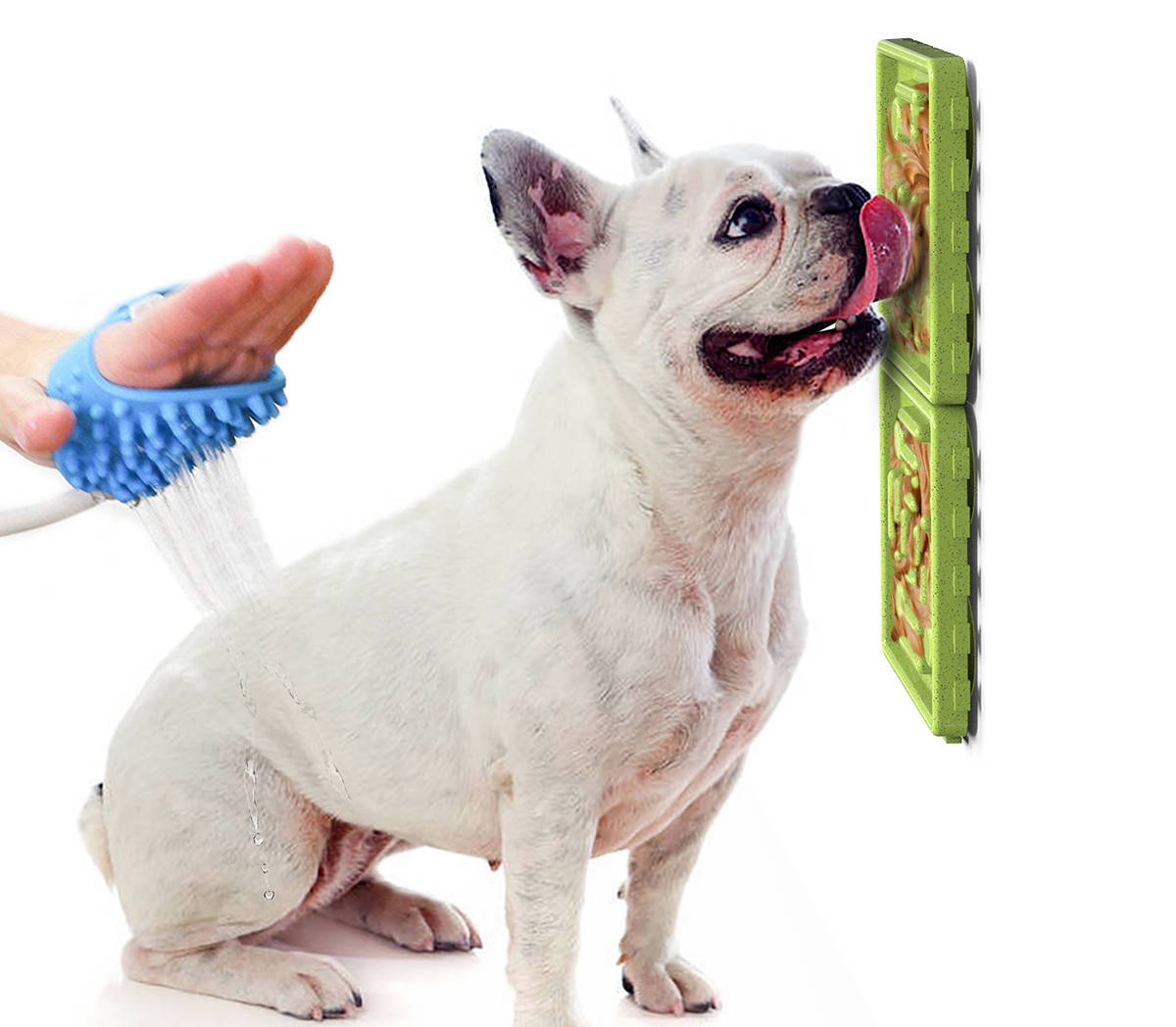 If your dog hates its grooming time, then Slow Feedz is the perfect distraction. Simply lather the licking mat with peanut butter or another delicious paste and suction it onto a hard surface
Simply fill each section with either their kibble, treats or pastes and let them feast! It's also super simple to clean, just rinse them off or give them a light scrub after use.